December 5, 2022
Give Back This Holiday Season to Phillip's Wish
At Riverside Homebuilders, there's nothing we value more than uplifting the communities around us in the DFW area in any way we can—especially those who need it most. We believe that the holidays are about sharing, caring and spreading joy—not just for your family, but for others around you. Through our valuable partnership with Phillip's Wish, we're making it our goal this holiday season to provide 1,000-5,000 sleeping bags for the homeless community around DFW—and we're asking for your contribution and support to help us give back to this incredible organization this holiday season. Read below to find out more about Phillip's Wish and how you can help.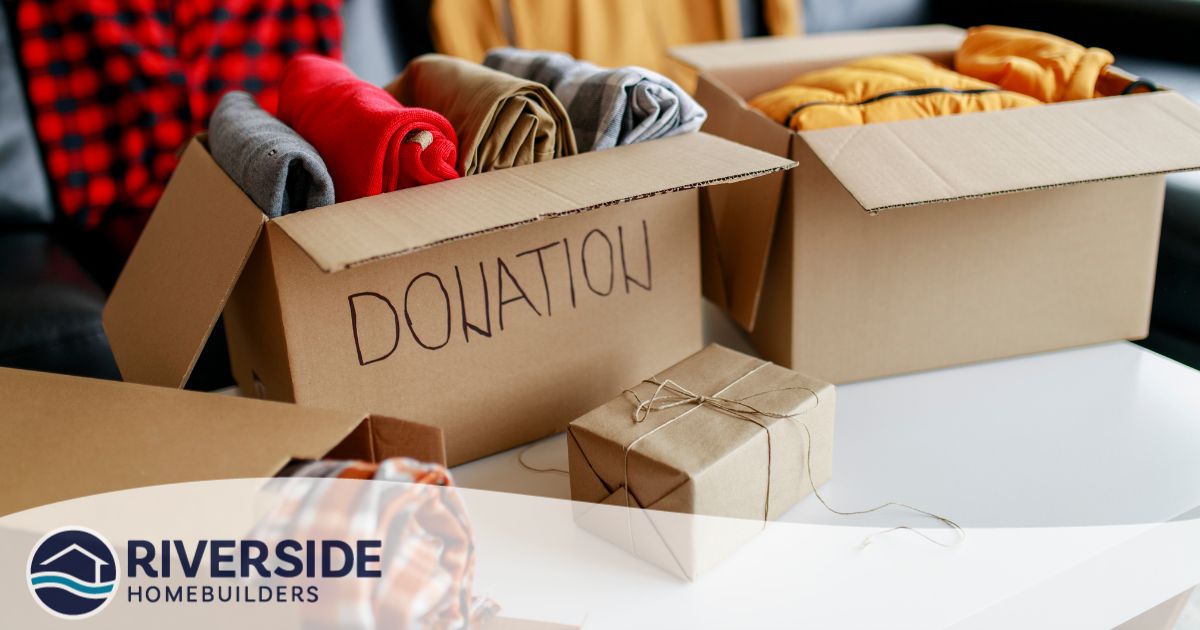 What is Phillip's Wish?
Founded by a young boy who saw a need in the world and decided to do something about it, Phillip's Wish is a 501c3 non-profit organization that gives back to the homeless community in DFW by providing them with essential resources and helping unite the communities around us. Phillip's concern for the homeless was the catalyst to help thousands by gifting them with blankets, coats, sleeping bags, toys, toiletries and food. By collecting as many blankets as possible and giving them to every homeless person they came across, they left a huge impact on the local community right away. In the first year, 200 blankets were collected, and by the fourth year—over 20,000 blankets were collected along with hundreds of hats, scarves, gloves, sleeping bags, toiletries and thousands of toys. 
"Thanks to the help and support of others, Phillip's Wish—that no one would be cold or uncared for—can become a reality. Please consider being a part of Phillip's Wish and experience firsthand the words of Winston Churchill, 'You make a living by what you get, but you make a life by what you give.'"
With your help, Phillip's Wish of making sure that everyone will be warm and cared for can become a reality. 
How you can help
To celebrate this holiday season and the exciting release of the film "5,000 Blankets," inspired by Phillip's story, releasing in theaters on December 12th and 13th—Riverside Homebuilders is collecting sleeping bags throughout our model homes in the DFW area until Mid-December. Help us reach our goal of 5,000 or more sleeping bags to help Phillip's Wish touch even more lives by dropping off sleeping bags, blankets or winter essentials at any of the following model home locations: 
The season of giving
There's nothing more rewarding to us here at Riverside Homebuilders than knowing we can make a difference in the local community here in DFW, no matter how big or small. With your help and the crucial mission of Phillip's Wish, we can do so much more than give the homeless community a warm place to sleep—we can provide the people around us with love, care and compassion and help when they need it most, and that contribution is truly invaluable.
 If you can't make it out to our model homes to donate by mid-December, or if you're interested in donating directly to Phillip's Wish and finding out more ways to help, visit https://www.phillipswish.com and browse through their ways to donate—and be sure to go see "5,000 Blankets" in theaters on December 12th and 13th and look for Riverside Homebuilders in the credits! 
For further information about how you can help, feel free to give us a call at (817) 601-6230 or fill out our online form today—and have a great holiday season! 
Let us be your
Homebuilder
At Riverside Homebuilders, our goal is to make your journey to owning your dream home as enjoyable as possible. Buying and building your new home is exciting and you should get to enjoy watching your home become a reality. Home is where your story begins.
Hear From Our 

Happy Homeowners
"Just wanted to let you all know that the lending team referred to us by Kevin in Oak Ridge did a phenomenal job throughout the entire process.  The GMB-Walton team is who we were working with.  Donnie Walton had some not so enthusiastic phone calls from me and some hoops to jump through and he did it with professionalism and was so positive throughout this process.  Never has this been a wonderful process in our life it can be stressful and so personal beings they have our most personal information and details.  Please acknowledge them and their efforts." Laura Johnson
Laura Johnson
Aug 08, 2023
Read More Reviews